Coin Values Moving with Precious Metals: Up-Dated 9/25/2023: Gold $1921 | Silver $23.44
Coin Grading Services and Coin Values
Coin grading services help remove the guesswork out of determining your coin values. You have taken your time and after comparing your coins to the grading images and looking up their values. You discover one of your coins is worth two hundred dollars or more. It is now in your best interest to engage one of the coin grading services to both authenticate and grade these higher value coins.
There are fees involved, but if you feel your coins are valuable, it may well be worth it. It often surprises people how high the value a rare coin achieves. Additionally, the coin value charts demonstrate the wide range of values from one grade to the next. A small degree of difference in appearance can have a significant change in price.
Put the knowledge and expertise of either NGS or PCGS on your side. Here are the highlights of their services and a sampling of the fees. In business since 1986, let's start with PCGS.
PCGS Summary of Services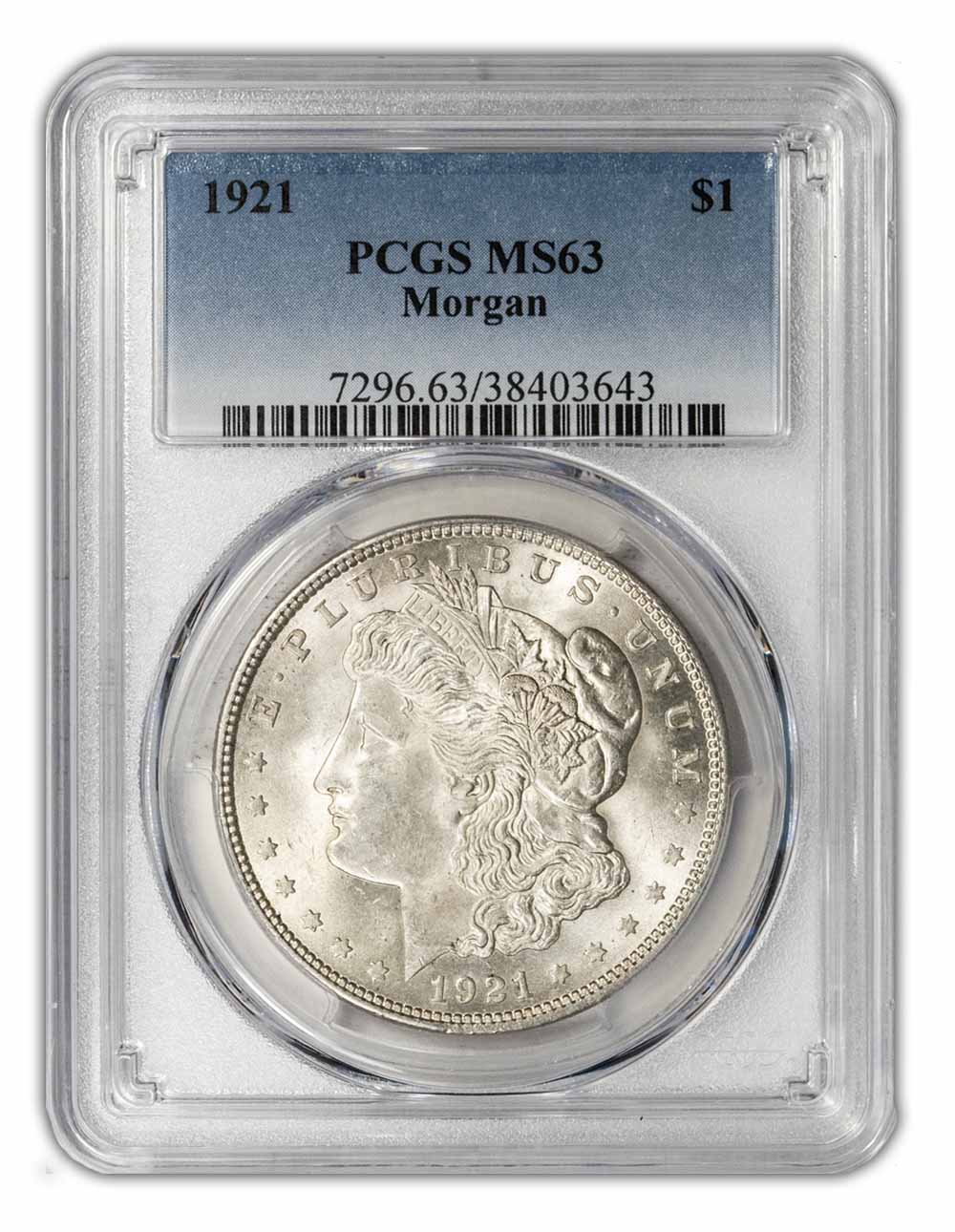 Authenticates your coin - the first step is to guarantee the coin in not counterfeit.
A panel of graders independently grades your coin, a consensus is reached and a grade assigned.
Your coin is placed in a hard-plastic holder, sonically sealed, high security capsule. The coins description, grade and a unique identification number is displayed on the holder.
PCGS Summary of Fees
To submit a coin for grading you must be a PCGS Collectors Club member, or an authorized dealer. The fee schedule is lengthy covering ultra-rare to world coins but the following are some of the basic US coin fees.
$65 per single US coin worth less than $10,000.
$35 per coin - worth less than $2,500
$22 per coin - worth less than $300 - non gold
$16 per coin - modern US 1965 to present-worth less than $300
One of the oldest coin grading services, visit PCGS
A service provided by participating dealers is to help determine the coins suitable to submit to PCGS. While on the PCGS site navigate to the dealer's listings and contact a dealer nearby. These dealers are helpful in the submission process.
---
NGC Summary of Services
First, your coin is authenticated - the coin must be genuine, no counterfeit coins are graded and placed in holders.
Three numismatic experts evaluate each coin submitted for grading. A grading finalizer assigns a final grade.
The coin is then sonically sealed in a protective, inert plastic holder. Displaying the description, grade, and identification number.
NGC Summary of Fees
You submit your coins through an NGC authorized dealer or become a member of the Collectors Society. If you choose to use an authorized dealer; they generally help you choose the correct submission tier. Becoming a member of the Collectors Society provides 5 free Early Bird submissions.
The NGC fee schedule is multi-tier covering US and World coins. Following are a few of the basic US coin fees.
$35 per coin - valued at $3,000 or less
$22 per coin - valued at $300 or less
$17 per coin - US coins dated 1955 to present
In business since 1987, visit NGC
If you spend a little time and investigate dealer's listings, the rare coin prices usually include a notation of the PCGS or NGC assigned grade. Collectors and dealers both consider these coin grading services as leaders in the industry.
Click the Back Button on your browser to return to the previous page or...
★Return to the home page of Coin Values Discovery from coin grading services.