Coin Values Moving with Precious Metals: Up-Dated 7/6/2020: Gold $1771 | Silver $17.97
Surprising Half Dollar Value
Yes, your half dollar value is trending upwards. Collector demand is driving values higher and all old half dollars minted before 1965, because of silver, are worth $6.05 each.
Examine your halves closely and you are sure to find, many are more valuable. Collectors and dealers determine value by these four factors...
Dates: From one date to the next values sometime change dramatically. For example, a 1912 Barber Half is a $10.18 coin. The very next year 1913 is worth $53, followed by the 1914 worth $94 and a 1915 Barber half has a starting value of $63 each.
Mint Marks: Used to indicate the different branch mint facilities. At times these mints produced rarities because of low production. Well worth searching through your coins to identify.
Varieties: To illustrate, the 1917 Walking Liberty half has two varieties. One variety with the mintmark on the Obverse, being more valuable than the second variety with the mintmark on the reverse.
Condition: The condition of your coins is very important in determining your half dollar value. However, it is one the most difficult to get right. Images describing how to grade your coins are found within each series.
All these factors are covered in detail within each half dollar series. Discover any rare half dollars in your box by following the image or text links below.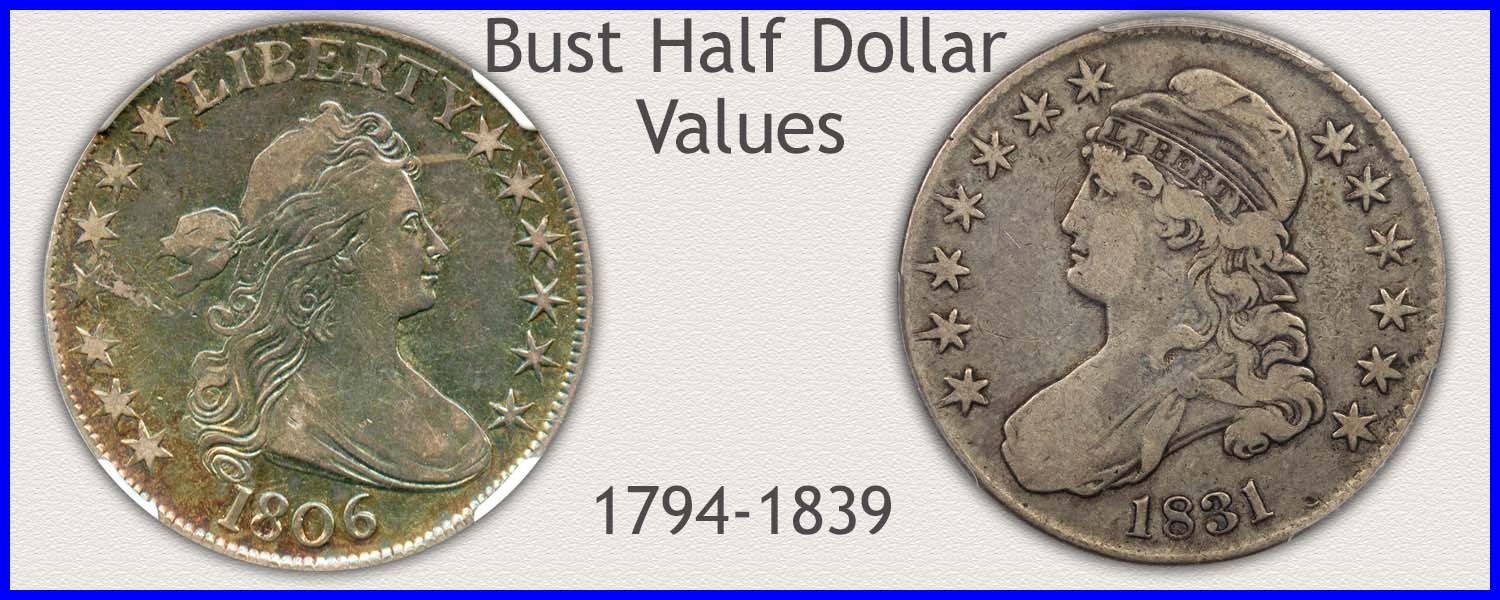 Bust Half Dollars | Discover Their High Values
Early halves are highly popular with a starting value of $49 each. Compare your coins to the grading images and value charts. The older dates are worth hundreds of dollars in nice condition.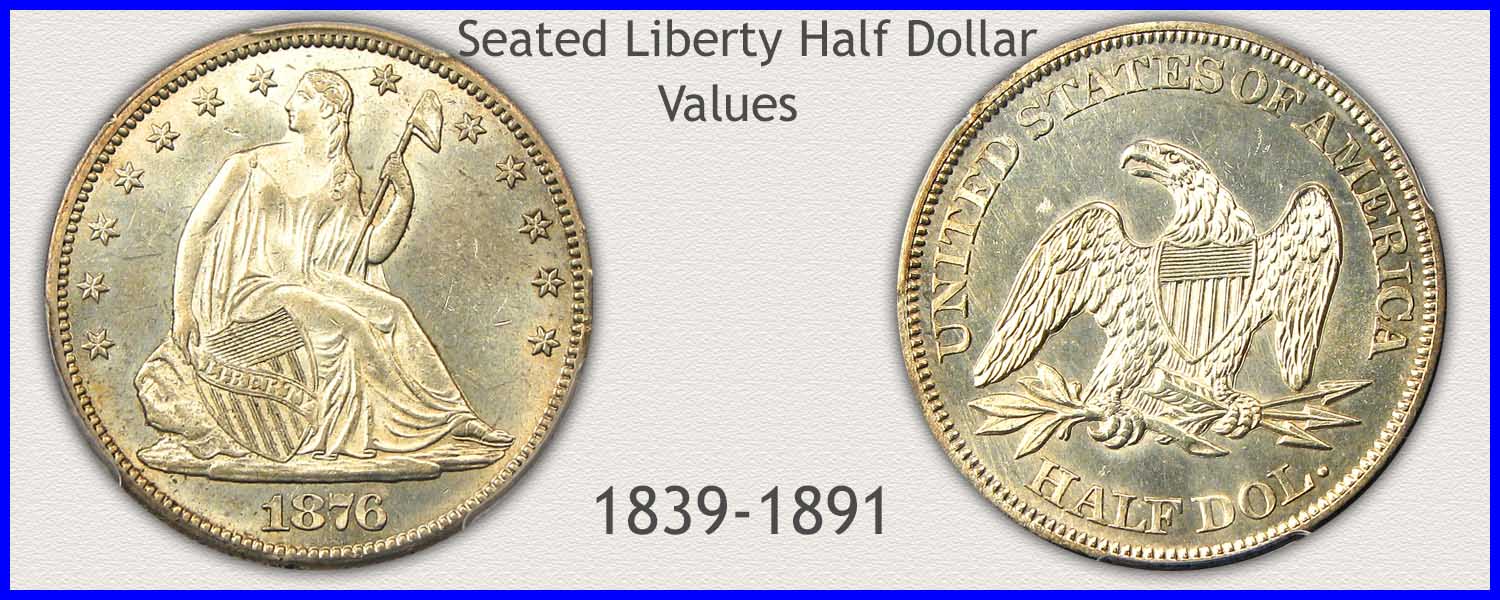 Seated Liberty Half Dollar | Majestic
This classic American half dollar requires a second look. With minimum values of $35 to $51, and additional high outstanding values for numerous rare dates. Check your coins today and compare them to the grading images and value charts. Discover the value of your old half dollars.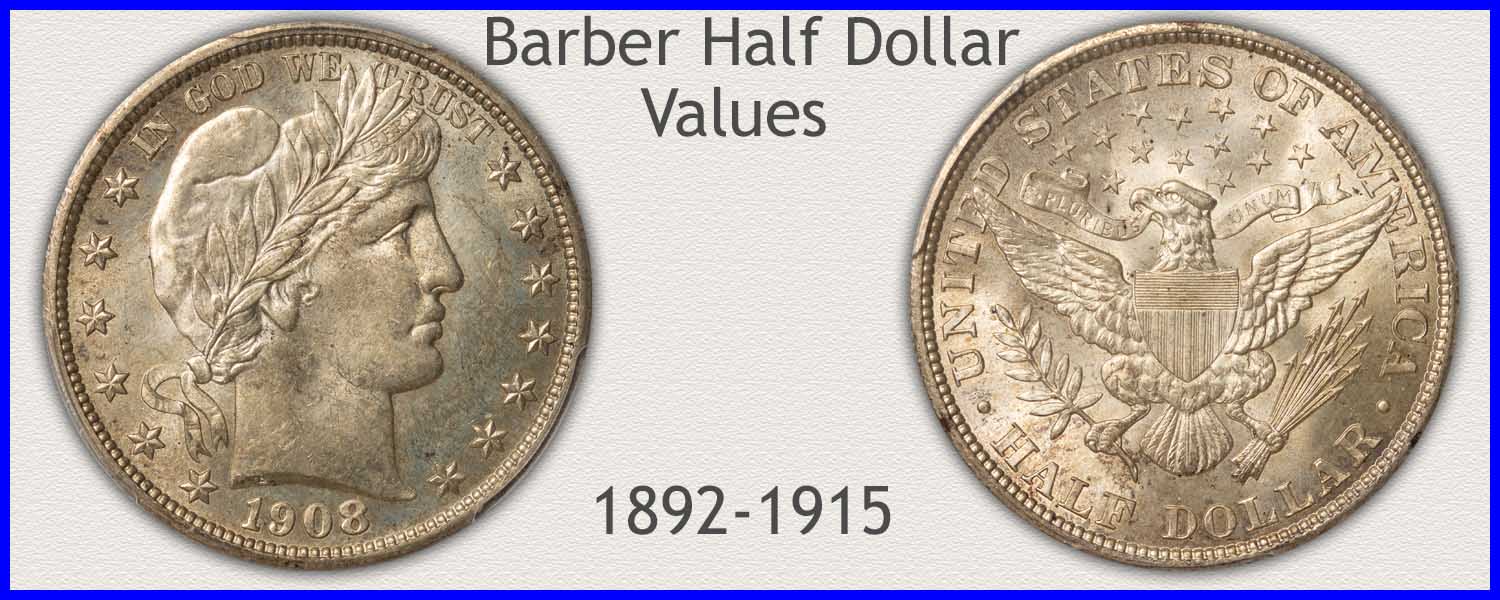 Barber Half Dollar Value | On the Rise
A new age of collectors are discovering the Barber Half. Their demand is driving prices higher. In "Fine" condition each is worth $51 or more. Your half dollar value is truly surprising. Evaluate you coins using the grading images and check the value charts.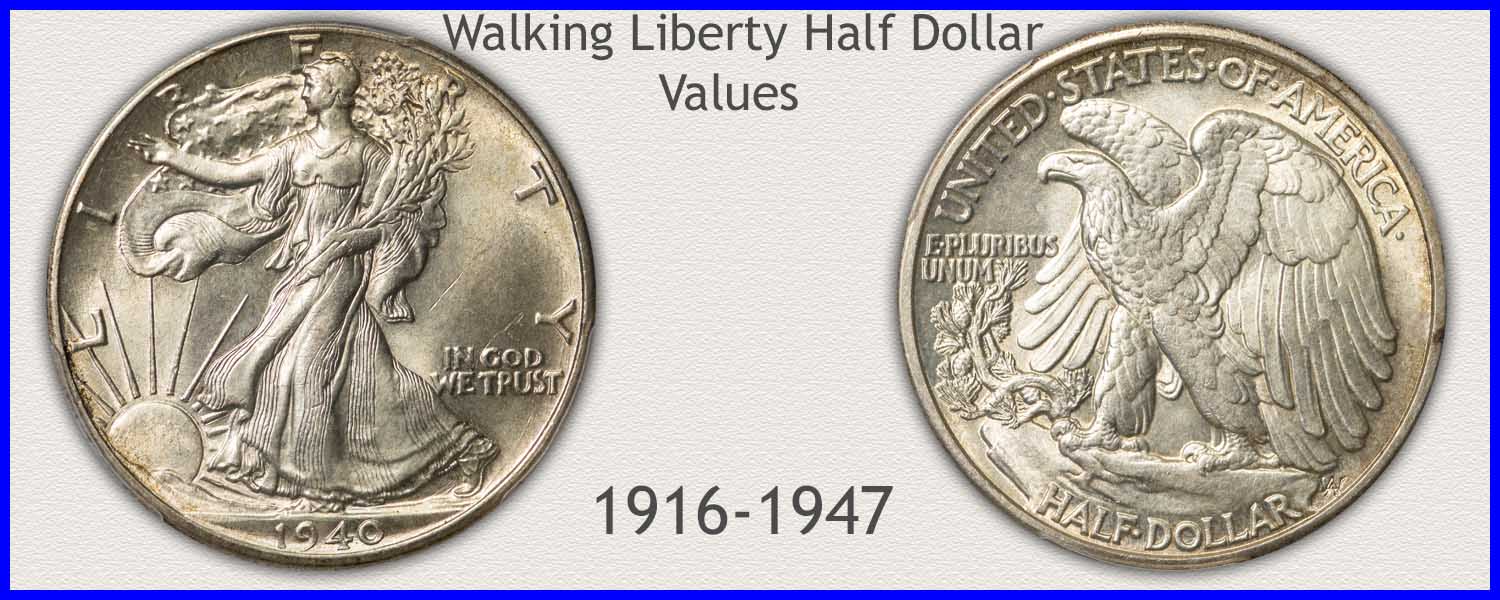 Walking Liberty Half Dollar Value
No surprise here, the beauty of the Walking Liberty half dollar makes them one of the favorites of collectors. The right coin at auction can reach hundreds of dollars. The series is covered in detail with grading images and coin value charts.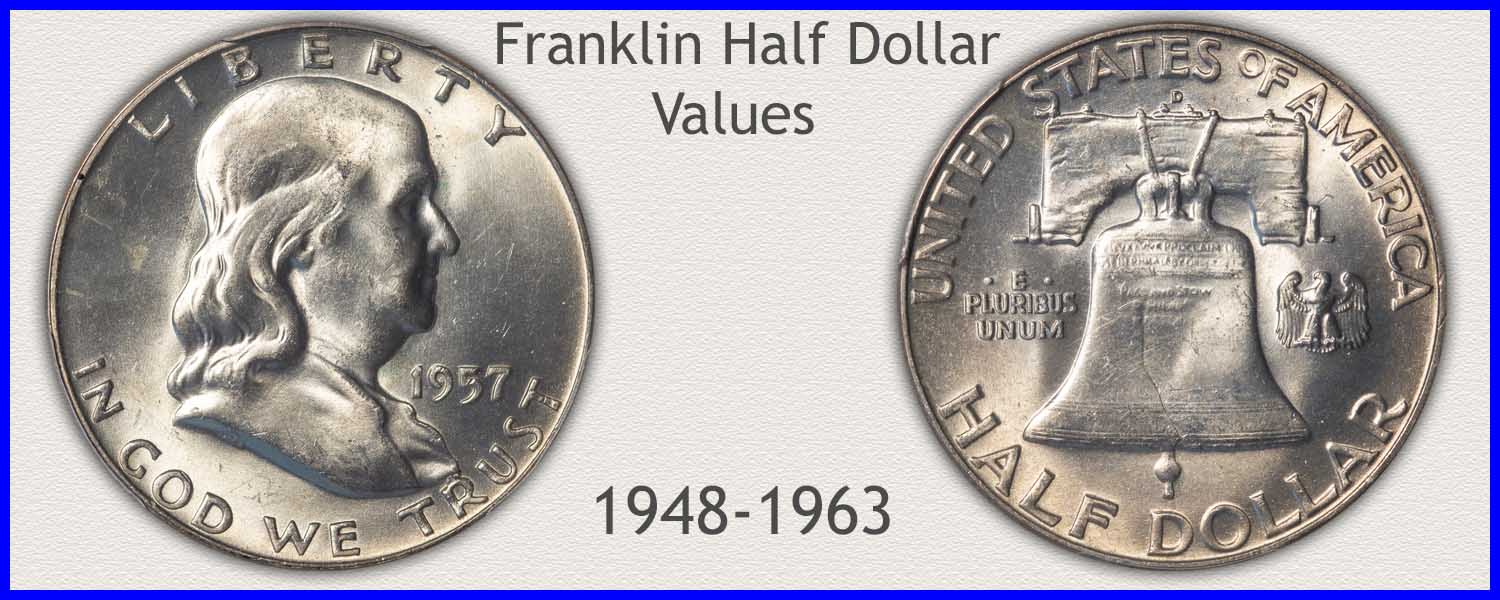 Franklin Half Dollars Rising With Silver
Silver value forms the base price of the Franklin Half. All are heavy silver coins worth a minimum of $6.05 each. Mostly collected in Uncirculated condition. However there are few rare dates to look for. Values are listed with grading images to help discover your rare coins.
Rare Half Dollar Values
Your old half dollars represent serious money now. For the fun of it take a look at these minimum values.
Half Dollar Value of Common Dates in the Series
Condition of Coin
Date
Good
Fine
Extremely
Fine
Uncirculated
Half Dollar Value Updated
7/6/2020
Early Bust 1794-1807
$150
$272
$1,119
$7,172
Capped Bust 1807-1836
$49
$64
$123
$863
Seated Liberty 1839-1891
$35
$51
$109
$468
Barber 1892-1915
$10.18
$38
$142
$270
Walking Liberty 1916-1947
$6.49
$8.03
$9.73
$30
Franklin 1948-1963
$6.05
$6.05
$6.05
$8.32
As prices reach these lofty levels accurate "Grading" is a necessity. The amount of wear and your coins overall condition determines the "Grade" . The value charts show clearly, the sometimes dramatic difference, from one grade to the next.
The date, mintmark, variety and condition all affect the value. These factors and more are necessary to determine your half dollar value accurately. From early halves to Franklin halves, values are on the rise.
Coin Values | CoinStudy Articles
The Forgotten Silver Kennedy Half Dollars
The opportunity to you is... they are occasionally released back into circulation as most people don't realize, or remember, they contain a large amount of silver.
Safe Coin Storage | Recommendations
Recommendations on basic supplies that greatly improve coin storage. Providing for safe handling, preserving of value and organizing your box of old coins.
Visit the home page to find values for the rest of your coins. It is an excellent index, quickly leading to all the major coin series. From Cents to Gold.
Whether you are considering selling coins, just updating your understanding of value or looking for potential coin buyers... an accurate value is a must. At a silver minimum of $6.05 each all old half dollars must be judged carefully.