Coin Values Moving with Precious Metals: Up-Dated 11/27/2023: Gold $2010 | Silver $24.66
1941 Quarter Value
The 1941 quarter value is $4.14 each, it's the starting value for a coin in "Good" condition.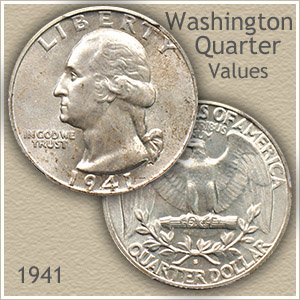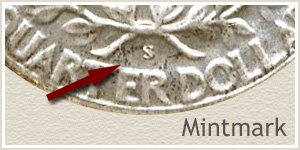 There is a chance it is even higher. Let's check for mintmarks and most importantly the condition of your quarter. First the mintmarks.
Three different minting facilities, Philadelphia, Denver and San Francisco, produced Washington quarters in 1941. The two most valuable in the higher grades are the Denver and San Francisco coins. The "D" or "S" mintmark, indicating the specific mint, is found on the reverse.
Next are your coins in collectible condition? These two issues are avidly sought by collectors and premiums are paid by dealers, when found in "Uncirculated" condition.
Images of different stages of wear are found below, check if your 1941 quarter is worth a higher price.
The terms used in the coin values chart, relating to the condition of your quarter, are described in detail below.
1941 Quarter Value
Condition of Coin
Date
Good
Fine
Extremely
Fine
Uncirculated
1941 Quarter Value Updated
11/27/2023
1941
$4.14
$4.14
$4.40
$5.92
1941 D
$4.14
$4.14
$4.95
$39
1941 S
$4.14
$4.14
$4.95
$35
A date listing of "1941-S" is a quarter minted in 1941 at the mint in San Francisco. In 1941 the mintmarks on Washington quarters are found on the reverse just below the wreath.
1941 Quarter Value is Conditional
The quarter images each represent different levels of desirability to a collector. From the "Uncirculated" grade, the most desirable, to the least, "Good" condition.
The grading descriptions describe what to examine as you judge the condition of your quarters.
Accurate 1941 quarter value depends upon a careful study of grade. This process is understandably one of the hardest to get correct, especially when large dollar amounts are at stake.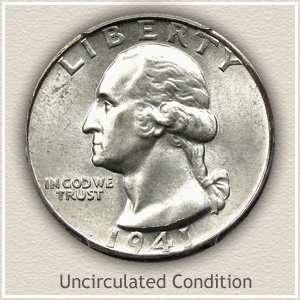 Uncirculated: Untouched since being minted, no wear on its surfaces and still retaining bright luster, a quarter in this condition is avidly sought by collectors and dealers. Admittedly few survive this nice.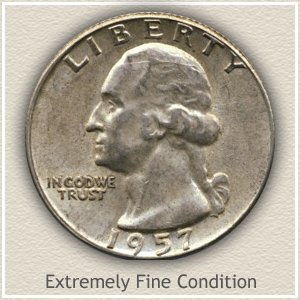 Extremely Fine: This quarter exhibits slight evidence of circulation, but was put away before to much wear accrued. Examine the hair and you notice the details are gone. Also the roundness of Washington's neck and cheeks has smoothed out somewhat.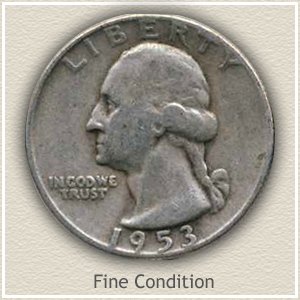 Fine: On this coin the small and finer details have worn away and the area surrounding the ear has flattened from circulation. Many transfers from hand to hand have left their mark. However, eye appeal is still rather nice.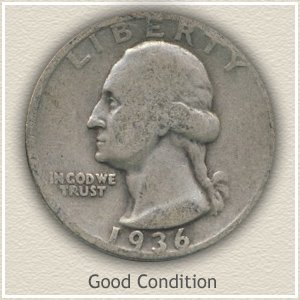 Good: The Washington portrait is smooth from circulation, but all essential details remain. The rim of a 1941 quarter is normally still well defined, except where it has begun to merge into the lettering and date.
Coin Values | CoinStudy Articles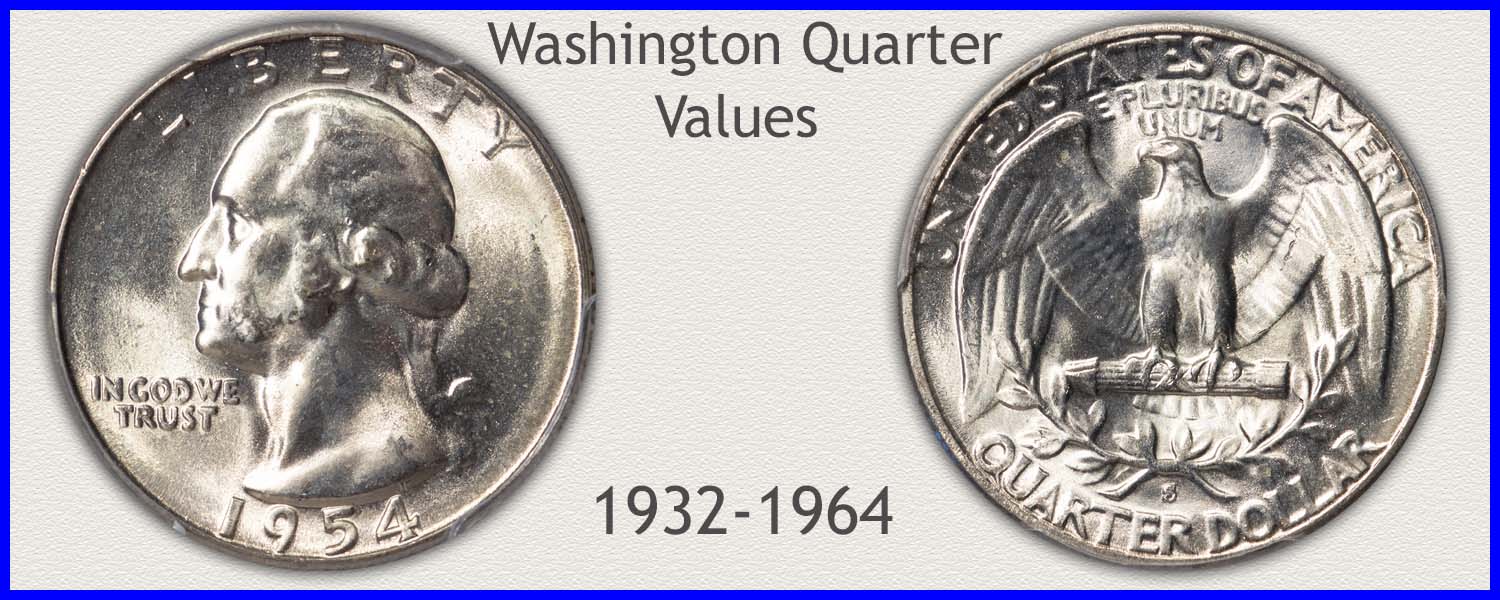 Check your coins with the values chart. Most of the silver Washington quarters value is tied closely to the price of silver. However, a few rare dates and mintmarks are very valuable.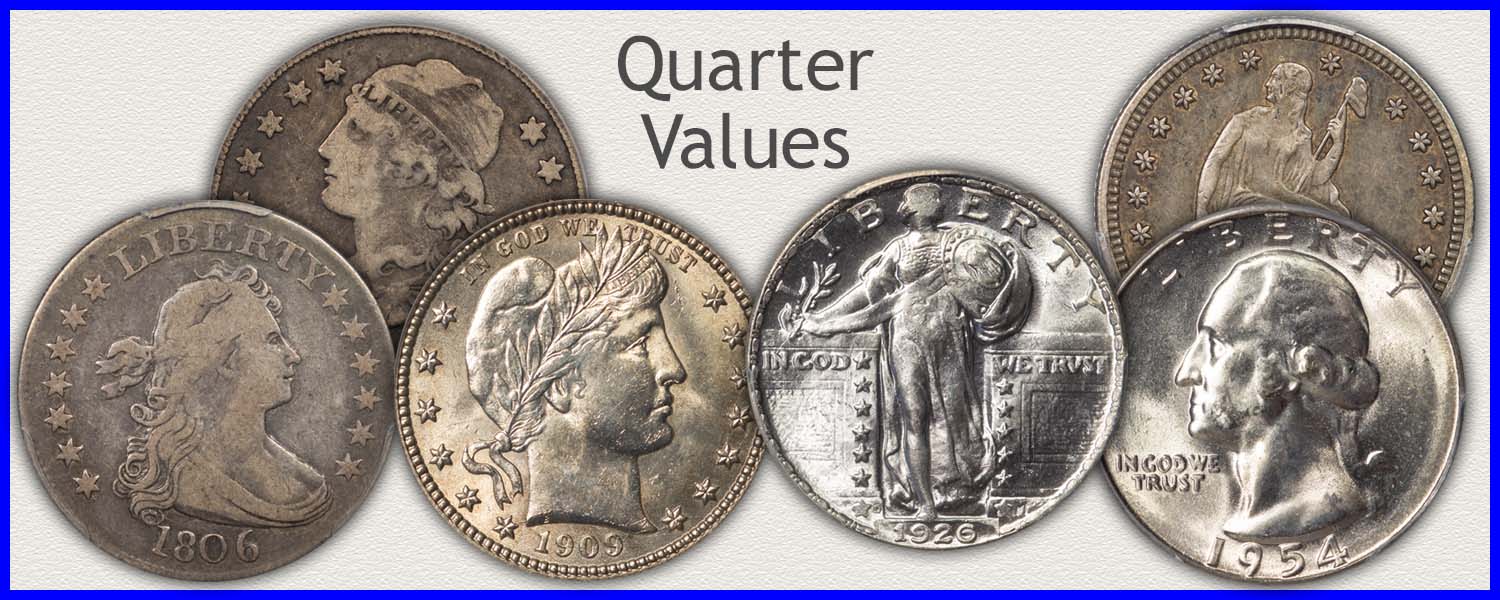 Including more relating to your 1941 quarter value. Easily find how much your old coins are worth.
From Bust Quarters to Seated Liberty, Barber, Standing Liberty and Washington quarters. All series include Grading Images to judge the condition of your coins and coin value charts.
Do you have other coin denominations?
★Coin Values Discovery... finds 1941 quarter value and...
All old US coin values. It is an excellent index with images and text links to all coin series, from Cents to Gold. Essential grading images alongside coin value charts discover how much your box of old coins are worth.
Great Auction Value for a 1941 Washington Quarter
A happy collector received great value for the money. DLRC Auctions sold an outstanding 1941-S Washington Quarter for $115. A very reasonable price for such a quality coin.
Not only were the smallest of marks on the surface barely noticeable but the coin has knock-out eye appeal.
Subtle light golden toning encircling the rims framing the white luster of the center. A great 1941 quarter value, on looks alone.
Your old quarters are certainly worth investigating further. Auction listings, dealer sites and inventories are all well described. Compare your coins and see how much your 1941 quarter is worth.